The About page is usually the most visited page on a website.
It's the one spot you can actually create a deep connection with your ideal customers. That's right, your target market is going there to get to know you. If you're not connecting with them then you are missing out on money. Plain and simple.
This course walks you through how to write an About page that connects with your target audience AND feels 100% like you.

At the end of this course you will:
Write an About page that speaks to your target market

Use everything you learned when you talk about your business in person and online


Understand your business' unique selling points like the back of your hand

Finally give potential customers the opportunity to get to know, like, and trust you
Personal brands, creatives, makers, artists, small business owners, entrepreneurs, nonprofit directors... each and every one of you will gain a perfectly crafted About page from this course. You will also develop a bunch of language to use in talking about your brand in person and online.
You will tell your story in a genuine way that attracts customers and clients.
Your brand deserves an About page you're proud to share.

After investing thousands of dollars into your awesome website, you realize that your brand's personality simply falls flat. Or maybe you're the DIY type who's spent countless hours building a website just to get stuck on the most important part – how to connect with your ideal customer. You might have so much website shame you're not even sharing that much about your products and services.

This course will walk you step-by-step through the process of crafting a killer About page that you love so much you'll happily copy-and-paste that bio anywhere and everywhere. I'll help you understand your business so well that you'll whip that About page into shape and move onto actually growing your brand.

Course Curriculum
Introduction to Total About Page Makeover
Available in days
days after you enroll
Introduction to About Pages
Available in days
days after you enroll
MODULE 1: Writing for the Reader
Available in days
days after you enroll
Here's what's inside...

Module 1: Writing for the Reader
How writing an About page the right way turns your website into a selling machine

Exercises to get you deep into the mind of your ideal client and what they need

The #1 way to connect with your ideal clients' wants and needs
Module 2: Writing About Yourself

A step-by-step guide for how to share your story like a great writer

The best way to share your credentials without sounding gross

Infusing your About page with genuine personality
Module 3: Defining Your Goal
The big mistake most people are making on their About page right now – and how YOU can avoid it
Module 4: Writing Your About Page

How to draw in your ideal customer with the very first sentence of your About page

Templates for crafting your new About page

Tips and tricks for taking your About page to the next level
"The Total About Page Makeover helped me see my business as my customer sees it. It also helped me to clarify what it is about my business that is important to ME" –Sara M.
All that PLUS major bonus content... think of it like a protein shake for your new About page.
Bonus 1: Curate Your Brand Style Guide

What good is a great About page if your website's imagery doesn't speak to your target market like your words do? Curating a brand style for your business will help you get into the mind of your customers and clients and speak their visual language. In this bonus guide, I'll show you how to use Pinterest to fully understand what resonates with your ideal customer!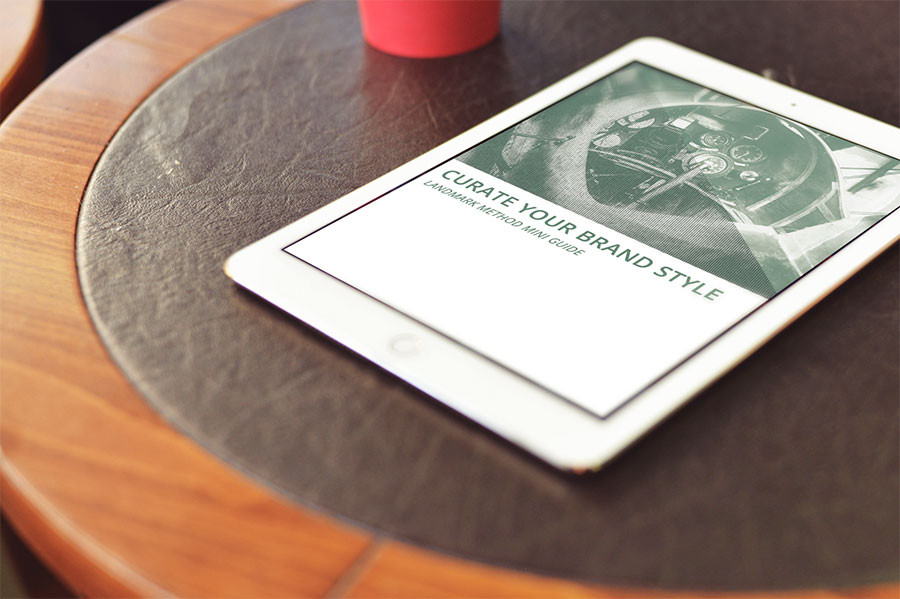 Bonus 2: Total About Page Headshot Guide

Every brand new About page needs meaningful images that show your personality and reflect your brand perfectly. But getting ready for those headshots can be pretty nerve-wracking! Brand photographer Lisa Mac lays out everything you need to know to get perfect brand images for your new About page:
How to choose the right photographer

What to expect during your photoshoot

What to wear and how to pose

Handy worksheet to help you plan your photoshoot


Frequently Asked Questions
When does the course start and finish?
This is a completely self-paced online course - you decide when you start and when you finish.
What's included in the About page review?
After you purchase the course, you will receive a calendar link to schedule your About page review within the next six weeks. My personal review of your About page will include everything from grammar corrections to all my ideas for how you can improve your About page to better connect with your ideal customer. This review is a great way to make sure you implemented everything from the course to punch up your About page.
What's a brand strategy call?
A brand strategy call is sort of a guided "ask me anything" session. After your purchase, you will receive a scheduling link to book your call within six weeks of purchase. I will send you a brief questionnaire before the call so that I can learn about your brand and your current struggles. Then, we'll get on a Skype video chat or phone call and chat about how to get where you want to be with your brand. I'll be your sounding board for a full hour to help you sort out what to do next.
How long do I have access to the course?
After enrolling, you have unlimited access to this course for as long as you like - across any and all devices you own.
How long will this course take me to go through?
You can go through all of the course material and complete your workbook in about three hours. How long it takes you to write a new About page will be based on every individual, but I can recommend carving out an hour or so to work on it once you complete the course.
What if I am unhappy with the course?
I would never want you to be unhappy with your purchase. If you take this course, do the work, and still feel like your About page did not get makeover you thought it would, email me for a refund.
Your Instructor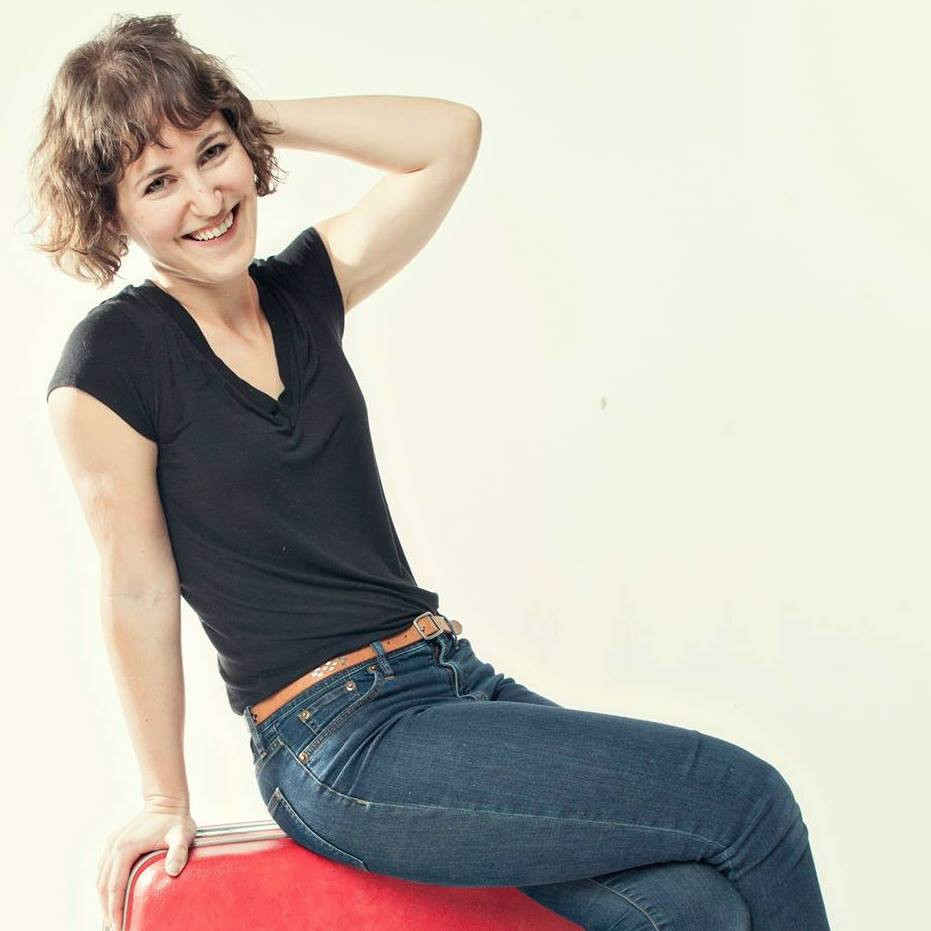 Caitlin here, brand strategist and designer helping entrepreneurs, community builders, and creative professionals create thoughtful branding, graphics, websites, and marketing plans.
Other than that, I've published a book called Memphis Type History: Signs and Stories from Just Around the Corner and helped launch Studio688, a coworking space for creative entrepreneurs in Memphis, Tennessee. Oh, and I once walked across the stage to receive a Masters degree in French. So I pretty much wear a beret like a boss. I'm currently finishing up an MBA.

In June 2016, my husband and I moved to Shanghai, China. Most days I'm working from my home office in the Former French Concession while you're asleep. I enjoy exploring my new city, eating everything from cupcakes to curry, and discovering new playlists on Spotify.
"The Total About Page Makeover helped me to understand that I am writing for my client not for me. The process of the first few exercises helped me see what others are looking for in my bio page... the section where we had to write three different sentences about what we do for our client was also helpful in clarifying for me what I do." –Michelle S.
STOP LEAVING MONEY ON THE TABLE

Sign up now and whip that About page into shape!