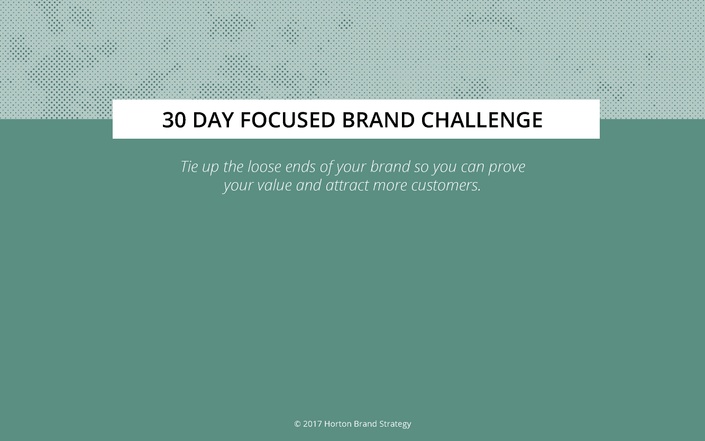 Total Access: 30 Day Focused Brand Challenge
Tie up the loose ends of your brand so you can prove your value and attract more customers.
There's one thing can get you going haywire in no time flat.
It goes by many names: Multi-passionate, having too many good ideas, shiny object syndrome, lack of focus, the juggle.
None of that is a bad thing necessarily. But when it comes to proving your value and attracting more customers, that lack of focus can kill your business.
Before you know it, your brand is fractured into different pieces serving different audiences. You're tired and can't do it all anymore. Your business isn't growing like you thought it would, even with all your great ideas.

ON THE OTHER HAND, FINDING FOCUS WILL HELP YOU:

• Clearly and confidently say who you are and what you do
• Know which opportunities to take and which to turn down
• Set natural goals for growing your business
I know, I know. I can hear you now…
Narrow? That limits me too much.
Focused? No way! I'll get bored.

Getting narrow and focused isn't about shunning all your good ideas or losing the thrill of implementing something new.
Instead, it's about building purpose and strategy into your work.
Course Curriculum
ROLL UP YOUR SLEEVES....
Available in days
days after you enroll
FOCUSED TARGET MARKET
Available in days
days after you enroll
FOCUSED BRAND POSITIONING
Available in days
days after you enroll
You can enroll now and take this course for 30 days 100% free. With the free version, you will receive one lesson each day via email for 30 days.
However, if you're feeling super motivated, you can get all of the lessons and exercises right away for just $19.
With Total Access you'll get all 30 lessons and exercises immediately instead of one lesson each day for 30 days.
Prefer the free option? Click here to enroll in the 30 Day Focused Brand Challenge for free.

Your Instructor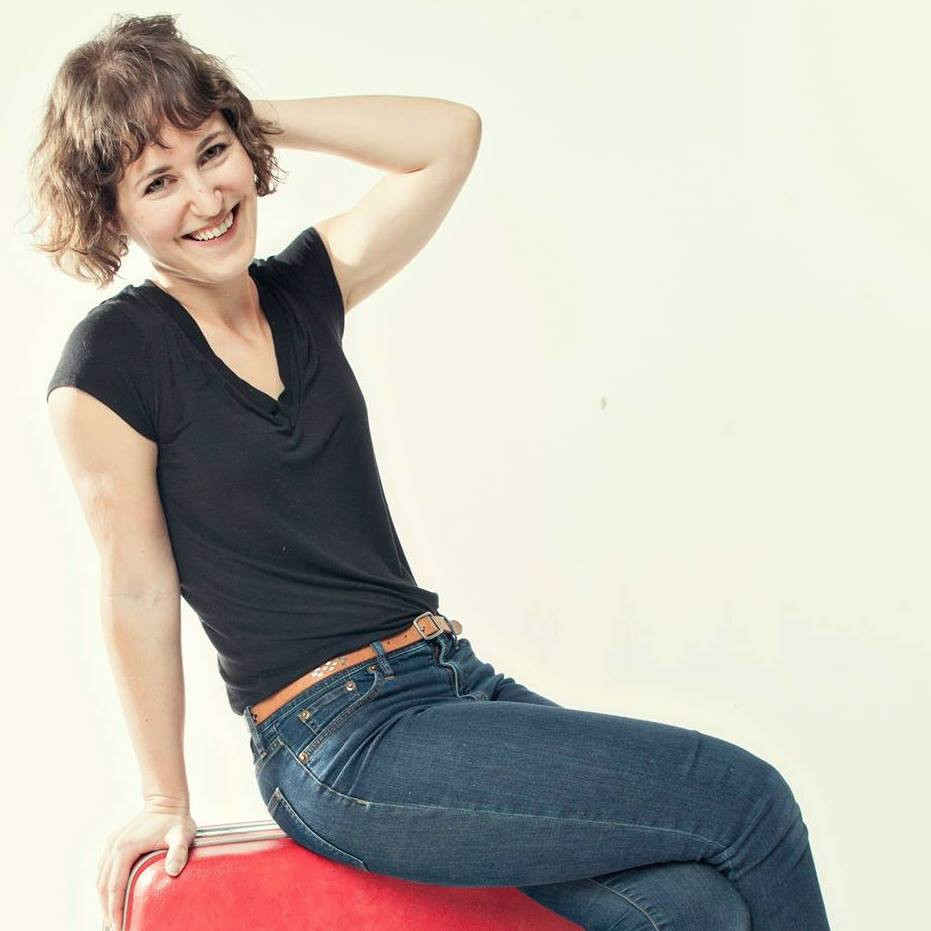 Caitlin here, brand strategist and designer helping entrepreneurs, community builders, and creative professionals create thoughtful branding, graphics, websites, and marketing plans.
Other than that, I've published a book called Memphis Type History: Signs and Stories from Just Around the Corner and helped launch Studio688, a coworking space for creative entrepreneurs in Memphis, Tennessee. Oh, and I once walked across the stage to receive a Masters degree in French. So I pretty much wear a beret like a boss. I'm currently finishing up an MBA.

In June 2016, my husband and I moved to Shanghai, China. Most days I'm working from my home office in the Former French Concession while you're asleep. I enjoy exploring my new city, eating everything from cupcakes to curry, and discovering new playlists on Spotify.